What payment methods do you accept?
Payment Methods

We accept payment by Credit and Debit Cards (VISA, MasterCard, American Express, Discover). Subscriptions and one-time shipping payments are securely handled by our payment provider Stripe.
We also accept payment by PayPal.
However, please note that Blackship subscription payment, and Cash on Delivery payment cannot be made using PayPal. Please use a Credit Card or Debit Card.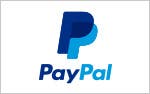 ---
How to add a Card
Once you have completed your application you will be prompted to select a plan and enter a credit card. You will only be charged for a subscription if you select a paid plan and do not cancel when your 30-day free trial ends. 

This card will be used to:
Pay for your subscription after the 30-day free trial ends (if applicable, the Basic Plan carries no charge)
Pay for shipping and handling when sending packages from Blackship to you
---
How to Add a New Card
After adding your first card, you can add additional cards to Blackship by clicking on the ADD NEW CARD button.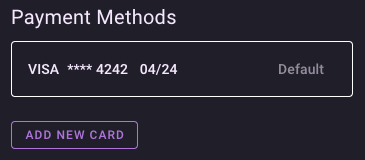 You can identify what card you saved with us using the last four digits only. For security reasons, no further information is visible.
---
---